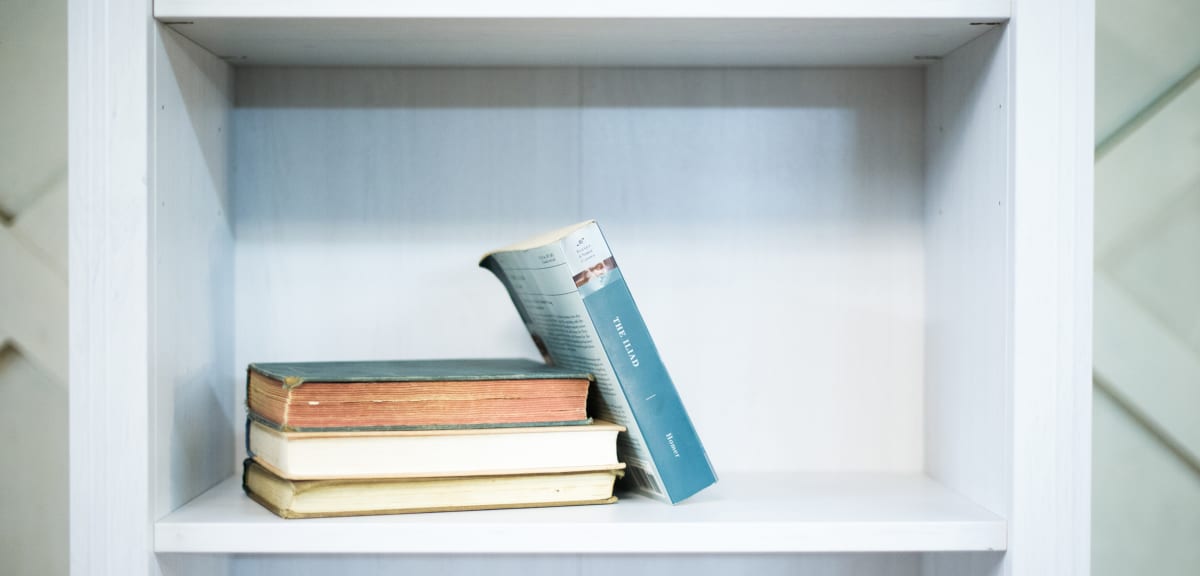 Very few bookshelves in this price range combine quality materials, a simple build process, and a sturdy and elegant look to boot. But the Brusali from IKEA manages to do just that.
We tested two bookshelves from IKEA: Billy and Brusali. While the Billy was strong in its own right and more affordable, the Brusali eked its way to the top through slightly higher quality wood and a sturdier finished product. What both IKEA bookshelves had in common, however, was the stellar quality of the literal nuts and bolts that hold them together, as well as how those small pieces were organized.
Thanks to IKEA's attention to detail in the assembly aspect, putting the Brusali together was a breeze. Those oh so easy to lose pieces were clearly labeled in the instructions and nothing was missing from the parts bag. Frustratingly, all of IKEA's manuals are void of any written instructions, but thankfully their cartoonish images were simple enough to follow and assemble the piece in 75 minutes
Brusali is more narrow than most of the other bookshelves it competes with, but it doesn't really affect the economical space overall. While it's designed to be wall anchored—and we certainly only recommend using it that way—it was surprisingly well balanced on its own for its height. It has a max weight limit of around 44lbs per shelf and it withstood our weight tests with flying colors.
Although we're keeping personal preferences on appearance out of the equation for the most part, it's hard to ignore just how stunning the finished product here is. Color and design preferences aside, the individual pieces were noticeably more substantial than virtually all of the competition, with an elegant wood grain finish and chiseled trim work around the edges. The Brusali is simply too much of an eyecatcher to completely ignore in this review.
In the end, the Brusali from IKEA has a premium yet minimalist look, a rock-solid build, and at $89.99, it's got an affordable price tag too. We can't think of much else you'd want out of a bookshelf.