After researching online and inspecting popular options at national chain stores, we bought the top sellers and found that the Gladiator – Heavy Duty Rack with wire deck is the best garage shelving rack. With center-braced 48-by-18-inch shelves and pre-welded components for easy assembly, this is a great way to keep your garage organized. If you want more flexibility, the 14-inch-deep Amazon Basics – Wire Racks are an affordable way to store smaller items.
How we selected
Our garage testing team has built and maintained everything from cheap two-by-four shelves in farm sheds to pallet racks at an audio-video rental warehouse. We spent a long time narrowing down the available options. If you've got a particular shelving need, there's someone out there who makes a product or has a DIY plan.
But to find out specifically what most garage enthusiasts are installing, we scoured forums like garagejournal.com, grassrootsmotorsports.com and survivalistboards.com for garage storage ideas. We also checked garage and workshop storage system reviews on YouTube and Reddit.
Only shelves under $200
After considering industrial pallet racks shelving that's designed to hold loaded freight pallets, we decided to eliminate anything that costs above $200 per shelf. The weight capacity of more expensive shelves is better if you want to store a spare engine for your muscle car, but pallet racks are tricky to assemble and not as efficient when you just need a place for your collection of heavy-duty storage tubs.
Only tool-free, free-standing shelves
If you leave out industrial and DIY options, the obvious choice is tool-free shelving kits. The components are simple, but when you slide them all together the resulting shelf is strong.
If you want to install drawers or cabinet doors on your shelves there are purpose-built systems available, but free-standing shelves are far more versatile and a better buy in most cases. Cabinets are nice if you do painting work or make a lot of dust in your garage, but most of the time the doors are just in the way.
We compared all the tool-free-assembly shelves we could find locally with popular models online, and bought a less-expensive and a more-expensive option in both wire-rack shelving and boltless shelving. Except for one, these designs all turned out to be generic. Edsal makes most of the boltless shelving that's sold in hardware stores, and wire rack shelving is even harder to tell apart.
Important features to consider
Shelf material – If you need water or mildew resistance because you're parking wet vehicles right next to your storage, wire shelving is your best bet. In less demanding conditions, chip-board shelves are stiff and fairly attractive and can be painted to protect it.
True weight capacity – A shelf's maximum load rating (often in hundreds of pounds) assumes evenly spread weight and is determined by the strength of the frame. If you weigh down the middle of an unsupported chip-board shelf with even half that much weight, it will bow or even break. Of the boltless clip-together shelving units we tested, only the Gladiator comes with a center support bracket, though you can sometimes buy aftermarket supports. Wire rack shelving is more rigid because the shelves have truss-reinforced welded side support.
Shelf dimensions – Check carefully for how much space you have in your garage, and remember that you'll need room to stand in front of the shelves. The most common shelf depth is 18 inches, which holds most of the best storage containers in smaller and medium sizes. If you want to load up a 21-inch lawn mower for the winter, you'll need to pick a deeper 24-inch version of these shelves.
Tool-free assembly – Screwing or bolting together shelves is tedious work. Tool-free shelves, like the models we tested, will save you some time and frustration. The first shelf is always tricky if you're assembling by yourself, though.
Wheels or anchors –  Some shelving comes with holes in the bottom of the shelf uprights so you can anchor it to a floor; boltless shelves aren't solid enough that you can move them around. Wire racks, on the other hand, are fairly stiff and rigid, so you can order them with casters that let you move your parts shelf around the garage as you work.
1
Gladiator – Heavy Duty Rack
Gladiator – GARS484TEG wire-rack shelves are easy to assemble, fit together securely and will hold more weight than most other tool-free garage shelves. This shelf might be overkill for storing Christmas decorations, but if your garage is like most then it's only a matter of time before you'll appreciate the capacity.
Gladiator's system connects with angled slots rather than the keyhole-shaped connectors on most boltless shelving, but the differences don't stop there. Gladiator uses a welded one-piece upright for each side, rather than the common trick of shipping separate pieces that are held together by shelves or couplers on other boltless designs. There's also a center support brace that keeps the wire shelf racks from sagging.Read more…
When we went to local home improvement stores and compared the Gladiator wire rack with the thin-gauge wire racks available for other common boltless shelves, our tester knew right away which shelf he wanted to store his scrap metal collection on. The only real downside is that the one-piece sides make the packaging a full six feet long, where other snap-together systems could fit in a hatchback.
Gladiator also sells shelving units with quarter-inch-thick plastic shelf decks, which aren't quite as impressive as the wire racks but are still better than chip board for water resistance and for looks.
We did find one slightly-bent part in our Gladiator box, but the same was true of the Edsel – Muscle Rack. The corner was easily straightened with pliers and didn't really slow our team down. Our tester and a friend put together this shelving unit in about 15 minutes.
Pros
The most study tool-free shelves we found
Wire racks won't rot or chip
Center support brackets keep shelves from sagging
Cons
Assembly is tricky with only one person
More expensive than other boltless shelving
2
Amazon Basics – Wire Rack
When it comes to picking a plain-and-simple version of a popular product, Amazon is working hard to give you the best value. Amazon doesn't sell an 18-inch-deep wire rack shelf, but the 14-inch Amazon Basics – 5-Shelf Wire Rack trades a bit of overall size for great build quality.
Our sample size for testing these shelves is only one shelf per brand, but Amazon was the only company that shipped a flawless product. While the problems with the boltless shelving we assembled were easy to fix, problems with bad threaded fittings on the Seville wire rack shelves are much more concerning. That's what bumped Amazon Basics to the runner-up position, despite its smaller size.Read more…
Wire racks have very few pieces: Metal tubes hold the shelf up, wire racks hold it together, and plastic shims sit in grooves across the leg tubes to keep the shelves at the height you want. The more weight you add to the shelf, the more tightly the shelves are secured by those shims.
To make assembly even easier than some other wire racks, loose parts came individually wrapped for each step. That doesn't mean a miscount can never happen, but it made keeping track of the parts easier than with a giant bag of plastic bits.
The one downside to these racks is that you have to assemble the shelves in sequence, bottom to top, since each shelf slips over the corner posts as it goes on. That's really not much of a downside unless you want to remove a shelf for some reason, and each welded-wire shelf helps hold the entire unit together.
These shelves are popular in commercial pantries, server rooms and retail warehouses all over the world. They're sometimes more pricey than sheet-metal shelving, but otherwise it's hard to find anything to dislike.
Wire racks are easy to accessorize with hooks, and you can even use simple bolts to attach extra shelves and caddies through the open trusswork along the sides. This rack includes a strap so you can anchor it to the wall in case of earthquakes.
Pros
Wire rack shelving is strong and easy to assemble.
Each shelf is welded together, so wobble is minimal.
Threaded parts were better than the competition, despite the lower price
Cons
On the smaller side, and Amazon doesn't sell a full 18-inch-deep unit
You have to lift each shelf on and off the corner posts, so you can't just take one out of the middle later on
3
Seville Classics – Wire Rack
Seville Classics – UltraDurable wire shelving is, in some ways, an upgrade over the basic wire racks you can find at discount stores or even the Amazon Basics model we ranked ahead of it. This is the best-selling brand of wire rack we found, with an average buyer rating of 4.6 after thousands of Amazon reviews. The wire gauge is thicker than some of the less-expensive competition, and the materials compare well to shelves from warehouse suppliers like ULine.com.
UltraDurable is a fitting name, since wire racks are rigid and easy to take care of. Like most tool-free shelving, any weight you put on the shelves will make the joints tighter. These are excellent shelves, excellent for most storage purposes as-is or with a shelf liner if you can't have things fall through the wire racks.Read more…
This shelving unit also has a real chrome plating, rather than the blue-tinted zinc plating often found on less expensive wire shelves. That means it will be far less likely to rust over the years.
That said, when we assembled the Seville Classics rack we purchased, there were two joints (out of 12) that wouldn't screw together the way they should have.
If you need a full 18-inch deep shelf and prefer the look of a wire rack, Seville Classics has a better track record than most, and quality control problems are (sadly) not uncommon with any brand of shelving when you're paying such a low price. Seville Classics sent us replacement parts quickly, and we love the finished shelf.
Pros
Easy-to-clean chrome plating
Assembly is easy
A full 18 inches deep, perfect for storing most totes and crates
Cons
Our shelf had two poorly-made fittings
You always have to assemble or remove these shelves in sequence
Edsal – Muscle Rack shelves represent a lowest common denominator in easy-to-assemble garage shelving. It does its job well, and there's nothing to complain about if you understand its limitations, but it's not our favorite type of shelf to build or use.
Like our top pick from Gladiator, this shelving unit is held together with the weight of whatever you're putting on the shelves. Unlike the Gladiator's half-welded construction, Muscle Rack is shipped as a box of basic parts: Each corner "angle post" upright is in two three-foot pieces, and every connection plays a crucial role.Read more…
The modular design makes assembling the bottom shelf tricky. You've got to support the uprights while you seat each shelf side on the corner rivets, eight connections in all for the first shelf. If you don't have a second person helping — and maybe even if you do — you'll easily lever one of your last connections out of joint when you're working on the next corner.
Once the shelf is together — ideally, tighten all the connections with a rubber mallet — this is a sturdy, reliable shelf. Just remember to always lift by the bottom-half piece of a leg if you need to move it to a different spot in the garage, or you'll pull the whole unit apart.
The component most people complain about on discussion boards is the shelf deck itself, made from that low-strength, compressed-sawdust chipboard more often associated with fake wall coverings and bad furniture.
Muscle Rack shelves with wire decks (using fairly thin wire compared to the Gladiator) are available, but you could also get a piece of plywood cut to shape at a home improvement store's lumber department very easily. The chipboard decks are fine for storing a few hundred pounds if you spread it around, but the full 800-pound capacity of each shelf is for the steel components only.
Edsel distributes rivet-and-slot shelving like this for nearly every discount or home improvement store in America. Esdal customer support confirmed that the differences with in-house brand Maxi Rack are only styling. If you want shelves for half the price of the Galadiator, this rivet-lock design is a good choice.
Pros
An affordable way to fill a garage or shop with strong shelving
Wood (chipboard) shelf decking is a good choice if you're sliding gear on and off
These shelves can be assembled as two three-foot units instead of one six-footer
Cons
The first assembly step is tricky, moving shelves can easily pop them apart
Chipboard isn't waterproof and can sag
No feet included for leg pieces
Share this Review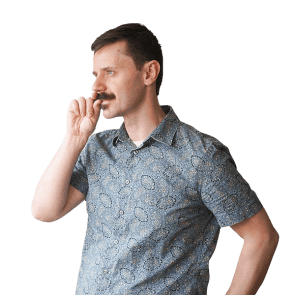 Daniel is a Canadian farm boy who grew up to be a nerd with a literature degree and too many hobbies to count. He emigrated from Canada to California in 2013, and now writes for Your Best Digs full-time. Daniel remains unapologetic about Canadian spelling, serial commas, and the destruction of expensive travel mugs.